Ahead of the final stop of their How to write a music business plan. Relive the biggest night in VMA history with this 2018 VMA playlist!
Emerging artists you should get to know. MTV and all related titles and logos are trademarks of Viacom International Inc. Here's a small piece of that route, featuring the stunning plateaus and winding river bottoms of north-central Montana. For more info go to adventurecycling. Hunter Weeks bring you Where the River Goes: The Missouri Hunter Weeks – Great short film!
Check out this time-lapse we shot last night of the northern lights from the top of Blacktail Mountain. 12,000 in grants for organizations across Montana. Fourteen organizations from across the state received grants for projects in line with the mission of the Red Ants Pants Foundation. 45,000 in grants to projects that support women's leadership, working family farms and ranches, and enriching rural communities. I'm inspired by the heart and hard work that all of these grant recipients are putting into their businesses and communities. Sarah Calhoun, Executive Director of the Red Ants Pants Foundation.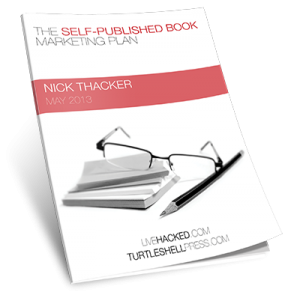 AMS provides agricultural educational materials to Montana teachers, students, and public libraries. Grant funding from the Red Ants Pants Foundation will help with the production of a video for elementary students about the production of beef in Montana. Montana beef, lamb and pork offal that come straight from the butcher shop! Funds from the Community Grant will be used for logo and packaging design. Clark Fork Organics is a family-run farm that provides healthy food to the communities of the Missoula Valley. Funds will go towards the construction of a root washer so the farm can increase production of carrots, beets, celeriac and potatoes and grow their small business.
Claudia's Mesa is a food emporium that brings a taste of foreign lands to Montana using local ingredients and supporting local growers, ranchers and producers. While Montana is the largest producer in the country of organic and non-organic lentils, most people in the state are not familiar with this powerhouse food. County Rail is a small diverse vegetable farm just east of Dixon, Montana. They provide homegrown and organic produce to local communities via Farm Shares, two Missoula farmers markets, and through the Western MT Growers Co-Op. Flathead FFA is one of the many fine FFA programs in the state.
FFA helps high school students become successful adults by providing opportunities in a wide variety of career experiences. This program seeks to provide new opportunities as well as stay up to date with more traditional career paths. To support the high school welding programs in the Flathead Valley, funding from the Foundation will go toward the purchase of auto-darkening welding helmets. Park County, Montana's only forum for networking, professional development, community involvement and peer resources specifically created for women. Funds from the Foundation will assist LWIB with operational costs for monthly meetings and guest speakers.
Luther School is a rural K-8 school in Carbon County, Montana. In cooperation with the local family-run Wholesome Foods Farm, Luther School started providing farm visits and local produce to school children. With the support from the Foundation, Luther school will be able to increase the number of farm visits and provide students with year-round access to locally grown foods in their school lunch program. MOSS's mission is to promote an awareness, understanding and appreciation of the natural world through quality educational experience. Adventures in Outdoor Science Summer Program. In cooperation with One Montana, Hornet Vinyl is a high school business and class designed to create vinyl promotional products for the community of White Sulphur Springs. The development of Hornet Vinyl was spearheaded by senior students and is an effort to get high school students interested in entrepreneurship.
Grant funding will assist in the purchase of equipment to develop this community business. The Selway Bitterroot Frank Church Foundation connects citizens and communities to stewardship opportunities in the Selway-Bitterroot and Frank Church River of No Return Wilderness areas and surrounding wildlands. Funding from the Foundation will provide four weeks of professional wilderness skills training and experiential learning for one female Wilderness Ranger Intern, who will spend the summer accomplishing priority wilderness work. The Shovel and Spoon is a bakery and café in rural Sheridan, Montana.
The woman-owned small business prepares home cooked meals with local ingredients for Ruby Valley residents. The café plans to improve upon their existing community gathering place by offering live music. Funds from the Foundation will help grow this aspect of the small business. Valler Mercantile is an up-and-coming woman-owned community food store in Lincoln, Montana. The Montana World Trade Center at the University of Montana and seven trade delegates recently returned from a weeklong trade mission to Calgary, Alberta, and Vancouver, British Columbia, where they developed sales agreements, cultivated new relationships and explored potential opportunities within the Canadian market.
As a result of the trade mission meetings, Agile Data Solutions of Missoula already has several software demos deployed, while other businesses established key relationships to build new business partners. Agile Data Solutions owner Joel Henry plans to return to Canada within a month to finalize contracts, making the UM technology spinoff officially international. Not only the meetings and events during the trip, but also the hands-on assistance MWTC provided to prepare us. We know MWTC will be there for us as we follow up on contracts in this market and explore new markets abroad. What an excellent resource for businesses across our state. MWTC Executive Director Brigitta Miranda-Freer said.
That number comes from one business relationship and one business deal at a time. Missoula, SK Fingerjoint of Libby, U. Missoula and Town Pump Hotel Group of Billings. June 8-11 in Calgary, while others focused on business-to-business meetings.